On the 26th and 27th of April 2019
in the SHARJAH EQUINE CLINIC &
EQUESTRIAN and RACING CLUB SHARJAH, SHARJAH, UAE
Aims of the course:
Acquire an overview of respiratory pathologies affecting sport horses
Acquire insights on diagnosis and therapy of inflammatory airway disease (IAD)
Learn about new techniques and tricks to treat airway diseases
Learn how to perform and interpret a bronchoalveolar lavage
Learn how to perform airway endoscopy
Learn how to perform diagnostic echography of the larynx
Course details:
During intense physical activity, sport horses show VO2max values which are much higher than those of human elite athletes. In order to have adequate oxygen uptake and delivery to their muscles to maintain an aerobic metabolism, horses need a healthy respiratory tract. Airway diseases limit their ability for oxygen uptake resulting in faster development of anaerobic states. They lead to a faster development of hyperlactatemia and consequently to a dramatic drop in performance. Respiratory pathologies are therefore one of the major and most common causes for exercise intolerance in sport horses.
Therefore, it is imperative to be able to diagnose airway problems in sport horses in the routine equine practice. A good understanding of the most important aspect of the respiratory physiology and pathophysiology is necessary when veterinarians are working with sport horses.
This practical course will focus on the most important aspects of equine respiratory diseases, to give an overview of the state of the art and new techniques to the participants. The attendees will be introduced to the clinical use of several diagnostic and therapeutic modalities, some of which can directly be applied in their day to day practical work.
ACCREDITATION:
decision pending for CPD hours accredited by the ATF, German Academy for Veterinary Professional Development
 FEE (Payment in EURO):
Day 1: Lectures
Early registration, until the 15th of April 2019

Only 25 Euro + 5% VAT: 26,50 Euro (about 110 AED)

Late registration, after the 15th of April 2019:

30 Euro + 5% VAT: 31,50 Euro (about 1300 AED)
Day 2: Practice
maximum 16 participants!
Early registration, until the 15th of April 2019:

250 Euro + 5% VAT: 262,50 Euro (about 1100 AED)

Late registration, after the 15th of April 2019:

300 Euro + 5% VAT: 315 Euro (about 1300 AED)
Deadline for registration: 20th of April 2019
No on-site registration possible!
The fee includes the hand-outs, as well as food and beverages during the coffee breaks and lunch.
We highly recommend participants from abroad to purchase a travel cancellation insurance, in case of force majeure cancellation or exceptional circumstances!
LINK FOR REGISTRATION:
Further information regarding program and registration:
Contact: Dr. Jean-Claude Ionita
E-Mail Address:  info@aliuscpd.com
Phone: +49 152 343 243 18
Fax:  +971 4 392 6566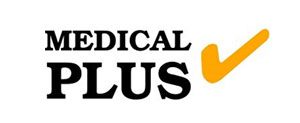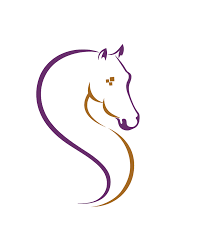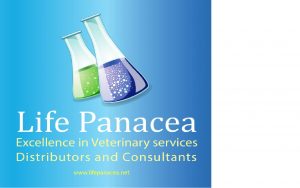 SPEAKERS
Dr. Emmanuelle van Erck

DVM, DECEIM, PhD
Equine Sports Medicine Practice, Belgium
Dr. Emmanuelle van Erck has a unique professional background, which combines intensive scientific research and daily clinical work in equine sports medicine. As one of the best specialists in this specific area, she regularly holds lectures at international scientific conferences, is a consultant to the FEI as well as several national equine federations and travels around the world to examine and treat poor-performing horses. 
After her graduation in Maison-Alfort (France) in 1996, Emmanuelle did a PhD on respiratory functional tests in horses at the University of Liege (Belgium) and participated to research projects in equine sports medicine at Cornell University (USA) and at Uppsala University (Sweden). In 2000, she became senior consultant at the Centre for Equine Sports Medicine at University of Liège, where she dealt with referred cases in sports medicine, participated to numerous research projects and trained veterinary students. In 2007, she co-developed the equine internal and sports medicine unit in the CIRALE (Prof. J.-M. Denoix) in Normandy (France).
She is a Diplomate of the European College of Equine Internal Medicine (ECEIM) since 2008 and was board member of the International Committee at the International Conference on equine Exercise Physiology (ICEEP) in 2010. Emmanuelle is author of over 40 scientific papers and continues to collaborate to applied research projects in equine sports medicine, to teach clinical training for the veterinary students and practitioners and to regularly publish in both scientific and lay journals. In 2010, she left her academic career to found a unique referral mobile equine practice, completely dedicated to performance evaluation in sport horses. She developed specific performance tests for endurance, thoroughbreds, trotters, show jumping and dressage horses, mainly working with the French and Belgian National Teams.
Dr. Fabrice Rossignol

DVM, DECVS

Clinique Equine de Grosbois, France
Dr. Fabrice Rossignol is associate senior veterinarian in the famous equine clinic of Grosbois near Paris, in France, where some of the best race horses in the world are treated. He is a frequent speaker in international congresses and world renowned for his work in upper airway surgeries.
Dr. Rossignol graduated in 1994 from the National Veterinary School of Toulouse (South of France). He joined the Equine Clinic of Grosbois near Paris just after, where he became a partner in 1998. He followed an ECVS alternate training residency program between 2002 to 2007 and became an ECVS diplomate in 2010. Fabrice is a senior surgeon at the Equine clinic de Grosbois and Equine clinic of Chantilly. He has a 100% activity in surgery. He has a major interest in upper airway surgeries, fracture repair, laparoscopy and arthroscopy. He is also involved in research projects focusing on topics such as the development of a laryngeal pacemaker and new techniques of laryngeal reinnervation within the Medel group, and the development of new orthopedic implants within the AO group. He is a member of the AO veterinary expert group and Faculty since 2016.
Program Day 1 (Lectures)
08:30 Opening
09:00    Respiratory Physiology   EvE
09:45    Diagnostic techniques for laryngeal and pharyngeal disease: Resting endoscopy and ultrasonography   FR
10:30    Coffee break
11:00    Update in the treatment of dorsal displacement of the soft palate   FR
11:45    Equine asthma, IAD, COB... what are they, how do they affect performance?   EvE
12:30    Lunch break
14:00    Laryngoplasty in the standing horse and new techniques of laryngeal reinnervation for treatment of laryngeal hemiplegia   FR
14:45    Medical management and rehabilitation of the upper airways with focus on inflammatory airway disease (IAD)   EvE
15:30    Coffee break
16:00    Exercise-induced pulmonary hemorrhage: a rational approach   EvE
16:45    Complications in upper airway surgery: how to detect, treat and prevent them   FR
17:30    End discussion
Program Day 2 (hands-on practice)
Hands-on in the Sharjah Equine Hospital, 3 groups rotating
Start at 10:00 AM
Ultrasound of the laryngeal region (with Dr. Rossignol)
Endoscopy of the upper and lower airways, including the guttural pouches (SEH)
Performing tracheal washes and BAL, cytology (staining) with additional examples on the screen (Dr. van Erck)
14:00   Lunch break
15:00    Case discussions in the afternoon in lecture room (Dr. van Erck and Dr. Rossignol)
 17:00    End discussion