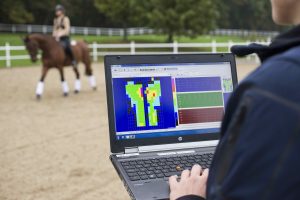 Aims of the course:
Obtain an overview of modern manual and physical therapy techniques

Acquire insights on the importance of the muscular fasciae

Discover new techniques and tricks that can be implemented in the daily work

Learn about preventive medicine

Learn about the interaction between the rider, the saddle, and the horses' back

Learn about the importance of feeding during rehabilitation

Critically discuss about interesting cases
Course details:
High level equine athletes frequently suffer from all kind of injuries that may keep them away from sports for long periods of time, reducing their chance to return at full capacity. As in human sports medicine, it is very important to correctly manage these horses during their rehabilitation period. The aim is to assist the equine patients keeping their physical shape and motion range, alleviating pain, as well as maintaining some level of training to allow them to return as quickly as possible to their pre-injury level. Since new treatment technologies appear continuously and new medical therapy options become available to veterinary medicine, it is difficult for the equine practitioner to follow up.
Therefore, this veterinary lecture course will focus on many aspects of equine rehabilitation, to give an overview of current and established techniques to the participants. The attendees will be introduced to the clinical use of several physical therapeutic and manual modalities, some of which can directly be applied in their day to day practical work. The course is also designed to allow the equine practitioner to acquire basic knowledge on important biomechanical aspects that are relevant during the rehabilitation of horses and on injury prevention.
SPONSORS:
PARTICIPATION FEE (Payment in EURO):
Early registration:
250 Euro+ 5% VAT: 262,50 Euro
(about 1050 AED) extended to the 23rd of October 2018!
Late registration:
300 Euro+ 5% VAT: 315 Euro
(about 1260 AED) after the 23rd of October 2018
Deadline for registration: 2nd of October 2018
The fee includes the hand-outs, as well as food and beverages during the coffee breaks and lunch.
We highly recommend participants from abroad to purchase a travel cancellation insurance, in case of force majeure cancellation or exceptional circumstances!
Further information regarding program and registration:
Contact: Dr. Jean-Claude Ionita
E-Mail Address:  info@aliuscpd.com
Phone: +49 152 343 243 18
Fax:  +971 4 392 6566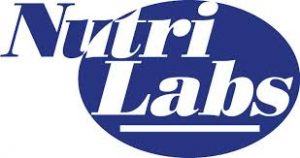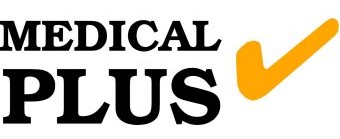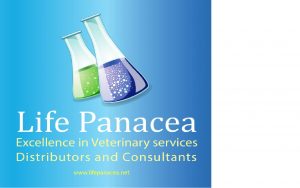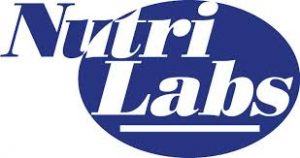 SPEAKERS
Dr. Emmanuelle van Erck
Dr. Patrick Herbots, DVM
Referral practice for veterinary physiotherapy and osteopathy
FEI permitted treating veterinarian
Gent, Belgium
Belgium
Patrick graduated at the Veterinary Faculty of Ghent in 1986 and immediately started his Veterinary practice. His first interest in veterinary physiotherapy started in 1990, when he attended an educational program on human electrotherapy at the University of Brussels. He then certified as an equine physiotherapist in 1992 educated by Jean-Pierre Pailloux and attended many different international courses for osteopathy, manual lymphatic drainage, kinesiotaping, amongst others.
From 2000 to 2005, he collaborated as a lecturer and consultant at the MSc "Veterinary Physiotherapy" at the Royal Veterinary College of London. Since October 2001, he is a lecturer at the post-universitary veterinary physiotherapy education at the Veterinary Faculty of Ghent, teaching functional anatomy and biomechanics, locomotion pathology and physiotherapy treatments.
He masters and uses many different manual and physical therapies techniques, such as physiotherapy, acupuncture, osteopathy, massage, transcutaneous electrical nerve stimulation (TENS), ultrasound therapy, laser therapy, lymphatic drainage, iontophoresis, and re-education exercises to treat and promote rehabilitation of his patients. Moreover, he works with the Belgian National Equestrian Teams and acts as consulting physiotherapist at the Veterinary Faculty of Ghent and the renowned equine clinics De Bosdreef and De Morette. He is also frequently an invited speaker at seminars and congresses on veterinary rehabilitation and authored the chapter on Equine Physiotherpay in the book "The Equine Hospital Manual" Kevin Corley.
Stefan Stammer
Practice for physiotherapy and osteotherapy
Trainer in Osteopathy
Baiersbronn, Germany
After his education as physiotherapist for human patients and his diploma as gymnastic trainer, Stefan discovered his real passion: treating horses. Following his education and training in osteopathy, he practiced for several years and developed his own treatment technique STAMMER-KINETICS©, which is unique in the fact that it integrates many aspects of the biomechanics, motion analysis and functional anatomy of the horse.
This brought him to treat highest level sport horses since 1999 and to collaborate with the German National Equestrian Federation (FN) and its Olympic Committee (DOKR), the Department of Equine Sports Medicine of the University of Zurich and of the Oregon State University, as well as several international groups teaching manual therapies in Germany, Switzerland, and the USA. He also wrote a book on the principles of his therapy technique.
Dr. med. vet. Selma Latif
Diplomate ACVSMR
FEI treating veterinarian
Zurich, Switzerland
Dr. Selma Latif earned her veterinary degree in 2007 at the University of Berne, Switzerland. In 2008, she graduated from the International Academy of Veterinary Chiropractic (IAVC). She obtained a diploma as a certified equine rehabiliation practitioner at the University of Tennesse in 2013.
She then went on writing her doctoral thesis on saddle fit in racehorses at the University of Zurich under the supervision of Prof. Michael Weishaupt which was followed by the residency in Veterinary Sports Medicine and Rehabilitation (ACVSMR, board certification in 2016). As a research associate at the University of Zurich, she studies the interaction between horse, saddle and rider. Apart from chiropractic, she also masters dry needling and kinesio-taping in horses and, in daily practice, her main focus lies in the fusion of the perspectives of rider, trainer and veterinarian to best perform health and exercise management of the equine athlete.
Program Day 1
08:30 Opening
09:00 The role of preventive medicine and rehabilitation in equine sports medicine Dr. med. vet. Selma Latif
09:45 The biomechanic concept STAMMER KINETICS: development and transmission of motion energy in horses Stefan Stammer
10:30 Coffee break
11:00 The myofascial catapult system & its influence on training, prevention & rehabilitation Stefan Stammer
11:45 How do horses compensate for lameness? Dr. med. vet. Selma Latif
12:30 Lunch break
13:30 Laser in Equine Medicine 1: What about wounds? Dr. Patrick Herbots
14:15 Laser in Equine Medicine 2: What about bone, tendon? Dr. Patrick Herbots
15:00 Coffee break
15:30 Spinal pathology Dr. med. vet. Selma Latif
16:15 Transcutaneous electrical nerve stimulation (TENS) in pain, muscle rehab and neurological problems Dr. Patrick Herbots
17:00 End
Program Day 2
09:00 New insights on fasciae and their neuromotor relevance Dr. med. vet. Selma Latif
09:45 Physiotherapy in peripheral neuropathology: radialis-like pathology, sweeney, femoral nerve and facial nerve pathology Dr. Patrick Herbots
10:30 Coffee break
11:00 Manual & motion therapies based on the STAMMER KINETICS principles Stefan Stammer
11:45 Rehab tricks, cavaletti, aquatraining and biomechanics Dr. Patrick Herbots
12:30 Lunch break
13:30 The importance of proper saddle fit Dr. med. vet. Selma
14:15 Feeding during rehabilitation of sport horses N.N.
15:00 Coffee break
15:30 Case reports and discussions  Dr. med. vet. Selma,  Dr. Patrick Herbots, Stefan Stammer
16:30 End of the seminar